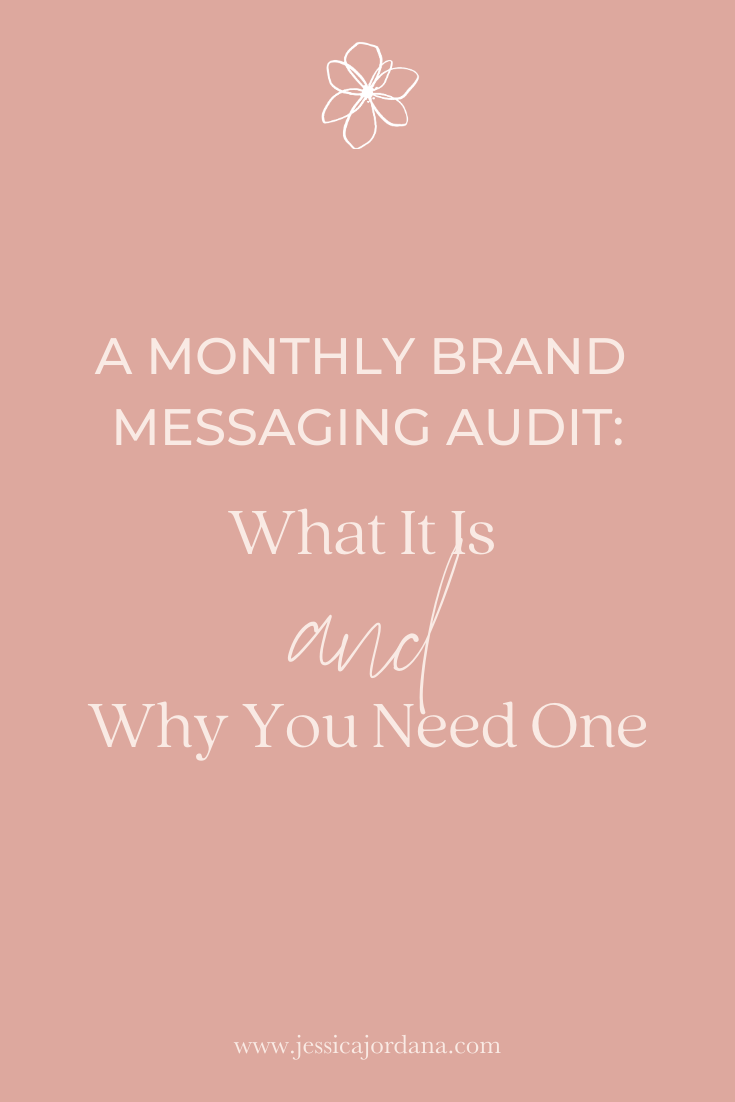 Have you ever gotten COMPLETELY overwhelmed at all the diet fads out there?
I mean, how can it be POSSIBLE that experts everywhere are saying you need polar opposite things to be completely healthy—is it even a thing that Keto and Veganism can both get you to true health?
I don't know about you, but for me it's super easy to know when something's just NOT WORKING. If I'm not as fit as I want to be, that's easy to point out.
But, the WHY behind that realization is a little more difficult.
Is it because I need to exercise more, stress less, eat more healthy fat, go ALL VEGGIE, or swish some coconut oil around in my mouth? Knowing what's working and what's not is the first step in understand what the next right step is for me.
And, I know as a creative business owner, you feel the same way most of the time.
With ALL THE EXPERTS OUT THERE telling you to take different action steps and helping you realize something's not working, how can you cut out the noise and determine your next right step to move your business forward?
So, if you KNOW your copy is connecting and converting the way you want it to, today's all about figuring out why it's not working by conducting a Messaging Audit. I suggest doing it monthly, but even if you try to do it every quarter, or twice a year, it'll help you get clear on not just the fact that something's not working, but figuring out where the holes might be so you can get on your way to fixing it instead of FIXATING on it without any clue on what to change.
Sound like a plan?
What's a Monthly Messaging Audit?
A monthly messaging audit is a series of questions and checkpoints I suggest my clients and students go through to evaluate whether or not their words are truly DOING THEIR JOB inside their business.
Your copy on your website (and your messaging in general) should act as your 'round the clock sales team, and it should work on AUTO. That means if you're still answering tons of questions from inquiries and getting the wrong people knocking on your door, your words are fallin' down on the job.
By conducting this audit monthly, you can be sure to adjust things based on REAL data, tweak things as your business and audience changes, so you don't have to catch yourself paying for a website that's not actually holding up it's end of the bargain.
The Monthly Messaging Audit Details
Do an inquiry/client quality check.
Ask Yourself: How do my inquiries currently look? How's it going with my current clients?
If your answer is "what inquiries?" or "people are inquiring to figure out what I actually offer" or even "nobody who inquires is really a good fit," you likely need some message-adjusting.
Similarly, if your evaluation of current clients turns up as "OMG THEY'RE A NIGHTMARE SOMEONE SEND HELP" your words aren't attracting the right kinds of people; the ones who help you live your dream, and allow it to actually FEEL like a dream, ya know?
Attract + Repel.
Ask Yourself: Is my message attracting the right people and repelling the wrong ones?
This can actually be a solution to the issue above. Take a look at your unique value statement. This should be one of the first pieces of copy your visitors see when they land on your website. It should tell them what you do and how you do it differently. Take look at that statement, and think: Could anyone say "no" to this?
Example: "For entrepreneurs who want freedom."
Evaluation: Does ANY entrepreneur NOT want freedom? This is too broad. What kind of freedom do they want? WHY do they want freedom? How exactly do you help them get that freedom?
Answer Questions BEFORE They're Asked
Ask Yourself: What questions have I had to answer more than once over emails, DMs, conversations in the past month?
These questions are clues to what your audience needs to warm them up toward a purchase. The goal of a strategic sales page (or services page!) is to answer all questions, ease all objections and hesitations, and show your reader that they're MORE THAN capable of getting the exact results they want with your help. Questions are GREAT data to use to consistently make your website copy and customer journey better and better.
Conduct a Confidence Check
Ask Yourself: Do I feel comfortable SHOWING UP and sharing my value consistently? Do I understand how to talk about what I do?
This is a key indicator in the simplicity and accuracy of your message. If you're hesitant to show up because you don't know what you want to say, it may be a clue that you don't understand your unique angle on the value you provide. It may even be a clue that you don't know your audience well enough to speak confidently, knowing it's what they need.
Audit Time + Build Writing Systems
Ask Yourself: How long did it take me this month to write a… caption, blog post, email broadcast, client email, etc.?
This is a great self check on whether or not you need to build up your writing systems a little bit more. What the heck are writing systems? Great question. This is a part of my Copy that Connects Philosophy, but in short, I believe you should NEVER WRITE FROM SCRATCH when it comes to crafting words related to your business.
As a professional copywriter, I always work from a Brand Messaging Guide (just like we create for every client!) and an outline specific to the mode of writing or copywriting formula I'm using.
So, if you feel like writing for your business is taking your forever next time you write a caption, an email welcome sequence, or a blog post, take a few minutes extra to map out your outline so that you can do less logistical thinking and more fill-in-the-value when you go to write that same thing again.
Have you ever audited your message? Can you IMAGINE the possibilities if you did this monthly, or even quarterly? I promise, if you're actively evaluating your message, there will be less of a chance that you need a TOTAL OVERHAUL, and more of a chance that you're actively responding to your audience as things shift and change. That, my friends, is much more empowering and sustainable.
If you're going through all of this stuff and thinking, "Okay, Jess… my messaging DOES need a total makeover," we've gotcha covered! Head to The Promptlate Shop to snag The Website Bundle, pronto.
---
I'm Jess,
iced-coffee-obsessed, saved-by-grace, allergic-to-small talk, and one of the biggest dreamers you'll ever meet.
---
---