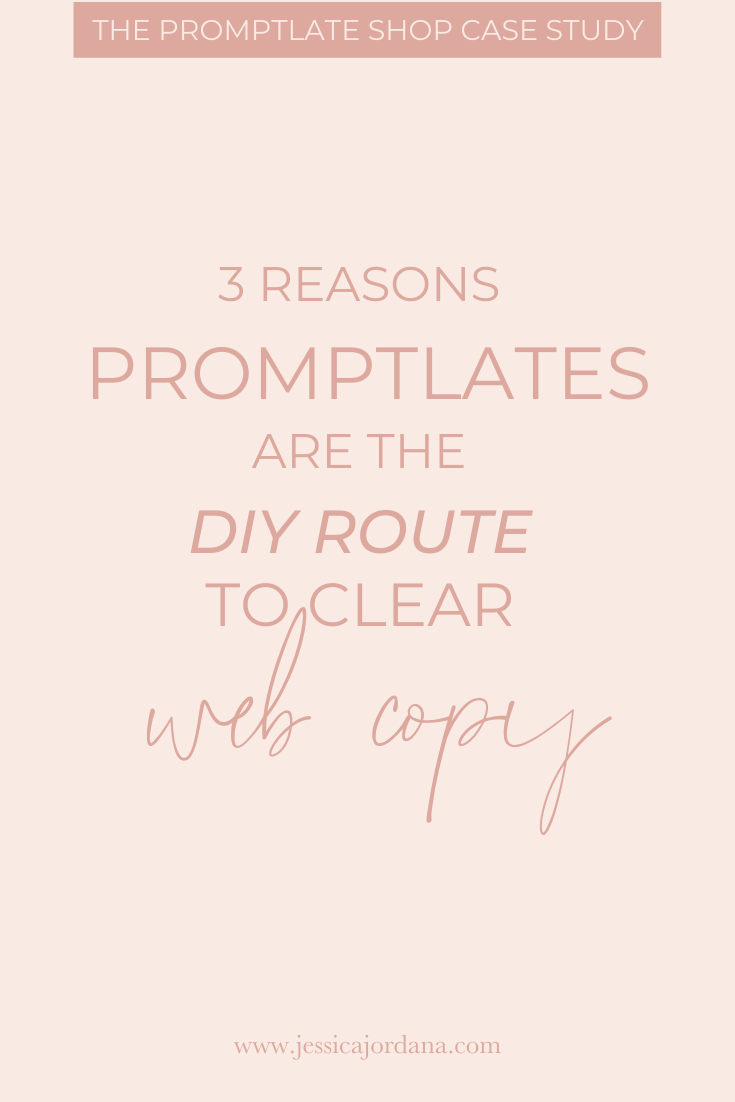 Are your eyes glazing over a blinking cursor? Or are you just cursing that blank white page?
I mean, you know the importance of getting your services out into the world, but writing clear web copy that gets your audience to take action is restricted for the writers and marketing wizards only. Right?
You can do this! I know, because I'm your BIGGEST (most awkward) fan. Let's imagine for a hot second we're on a coffee date together. You've got a cup of (insert your favorite drink here) in hand while I'm awkwardly slurping on my iced coffee (I mean come on, straws and an empty cup get me every time) but I digress.
I can see the glow in your eyes as you share the heart behind your business and why you LOVE to show up every single day, but you have one big problem:
You can't seem to figure out how to clearly connect your passion with tangible words for your dream clients to say, "Pick me I want to work with you!"
Umph.
I take a break from my obnoxious slurping to ask you the one thing on my mind: What's holding you back from writing clear web copy?
"Hiring a copywriter is SO expensive. I'm a terrible writer so I could NEVER DIY my copy myself. Ughhhh time—I have NONE," you respond.
Then, I share with you a story about this girl I know who was exactly in your shoes.
Meet Brenna Stutts of Ivy + Linen Design Co.
Headshot Credit: Allison Nichole Photography
Brenna is YOU. She too was struggling to put a clear message together for her web copy. She felt she had put decent words together here and there, but they weren't speaking directly to her ideal client. She was trying to appeal to everyone and she knew that wasn't going to work for the long term of her business.
So what did Brenna do?
She invested in herself and The Promptlate Shop Website Bundle:
"I was so intrigued by The Promptlate Shop because I knew I needed more than just best practices and instructions in order to write clear web copy that would reach my ideal clients on my website. As soon as I opened up the Promptlates, I knew I had made the best decision for my business and for myself. I always feared including too much personality or being too specific for fear of turning people away, but Jess helped me see that in order to get the clients I want, my copy has to both attract and repel. The Promptlate Shop completely changed how I approach my copy. I received the guidance I needed and felt like Jess was working right alongside me even though we were not working together one on one. As someone who doesn't like to write, I'm pretty proud of what I was able to accomplish through the Promptlates!"
– Brenna Stutts of Ivy + Linen Design Co.
---
3 REASONS PROMPTLATES ARE THE GO-TO DIY WEB COPY ROUTE
After walking through the Website Bundle Promptlate process Brenna felt MUCH better about her web copy.
"The prompts were incredibly helpful and allowed me to figure out how to best reach my ideal clients while incorporating my personality into my copy. I feel like I have a clear message and that my words make more sense together throughout my entire site." – Brenna Stutts of Ivy + Linen Design Co.
A few weeks after releasing her updated website and clear web copy into the world, Brenna had an ideal bride reach out about her custom wedding invitations and several other potential brides downloaded her Wedding Invitation Experience Guide. This guide is her first step for dream couples to become one of her clients so this type of action is something I can get behind.
How 'bout you?
Here are three reasons Brenna shared The Promptlate Shop can be your DIY route to writing clear web copy even if you still have doubts.
---
#1: GET STARTED EVEN WHEN YOU DON'T KNOW HOW
For many of us, getting started is the hardest part! But I fully believe you shouldn't start with a blank page and a blinking cursor.
Here's the thing: Crafting KILLER copy can help you do more of that thing you love every day—and it can help you attract the kind of people who actually make it feel like a total dream, too.
But how and where do you even start?
My magic answer: With Prompts.
This is where you brain dump all of your ideas and dig really deep into why you do what you do. You'll pull out pieces of yourself you might often overlook, but may be the EXACT common thread that will connect you with your dream client.
"The easiest part was the brainstorming because I had so many ideas that were generated from the questions Jess asked and I realized there were so many overlapping themes! For example, the fact that I absolutely love organization and that I'm likely listening to Ed Sheeran while designing kept coming up in the Prompts!"  – Brenna Stutts of Ivy + Linen Design Co.
The best part? Don't even think about wearing an "editing" hat while you answer these Prompts. Just write from your heart as if we're still sitting across that coffee table together, ya know?
This is the magic behind finding how you serve YOUR business and YOUR audience best.
Becca admitted the hardest part for her was taking all of her ideas from the prompts and putting them into sentences that worked together and flowed nicely down her website:
"There was so much information I wanted to include, but didn't want to sound jumbled or overwhelming so I had to pick the best things and the things that I thought would appeal to my ideal clients." – Brenna Stutts of Ivy + Linen Design Co.
Which leads me to the second reason why The Website Bundle Promptlate is the go-to DIY route to clear web copy.
---
#2: CLEARLY GUIDE YOUR AUDIENCE DOWN THE PAGE
This is a big one for me and I'm SO glad Becca mentioned this as one of the most helpful pieces to The Website Bundle Promptlate.
After walking through the Prompts, you'll dig into your goals so you're writing clear web copy based only on those goals. And finally, this is where we get into Becca's favorite part: clearly guiding your audience down the page by choosing a template that aligns with your goal.
If you've been around here for a while you know my dislike for the average template. Back in my high school English teaching days, templates were a crutch for most of my students. Filling in the blanks simply to check off an assignment didn't make them better writers. And the same goes for you, too.
These templates are reverse-engineered from my one-on-one copy experience, and utilize formulas and structures I've employed to sling words for my copy clients, daily.
Copy can CHANGE THE GAME for your business. Think: More sales, better clients, forever-loyal fans.
That's why I have you walk through the Prompts first and then choose a template that aligns with YOUR goal to serve YOUR audience best.
This is why I'm so passionate about The Promptlate Shop. We shouldn't all be writing copy that speaks to the same person and Becca mentioned that earlier. She was afraid to include too much personality for fear of turning people away. But after walking through The Promptlates she saw that in order to get the clients she wanted, she needed copy that both attracted and repelled.

*mic drop*

We need to write clear web copy that serves OUR goals and speaks to OUR audience. (Don't write for everyone and their mother.)
Seeing how the Promptlates have helped entrepreneurs just like YOU and Becca fires me up, people!
"It took me about a week to go through all of the Promptlates," Becca shared. "I set aside time every day that week to focus on getting them done since writing is not one of my favorite things to do." – Brenna Stutts of Ivy + Linen Design Co.
If you say you don't have time, I am here to tell you it's possible to do this all in ONE week.
---
#3: COST EFFECTIVE CLEAR WEB COPY 
And the last reason Becca shared why The Website Bundle Promptlate was one of the best investments she made for herself and her business was because it was a cost effective way to write clear web copy.
This is just your friendly reminder: you don't need thousands of dollars to take action on your own web copy. You don't need a fancy copywriter to do it for you. YOU have this passion and gift inside of you already. That's why you started this business to begin with.
All you need are a few prompts, templates that align with your goals, and one week to put it all into words.
I'm just over here drinking some iced coffee cheering you on and equipping you to get your voice out on paper, even if you don't think you can.
If kale can be chips and cauliflower can be pizza, my friend, you can do ANYTHING. Trust.
"Thank you, Jess for creating the Promptlates and for all of the detail you provided in order to help the process go smoothly! I felt guided by you even though we were not working together one on one, and this tool was exactly what I needed as I redid my website." – Brenna Stutts of Ivy + Linen Design Co.
---
Not sure what Copy that Connects really means? Keep an eye out for my free masterclass happening in just a few weeks!
I'm Jess,
iced-coffee-obsessed, saved-by-grace, allergic-to-small talk, and one of the biggest dreamers you'll ever meet.
---
---