I remember sitting in Laura's breakout session, and all of a sudden, she said, "Okay, grab your pens and start crafting your BEST, Disney-Style signature."
I thought, Oh, I've GOT this.
*woop*scrawl*scribble*
She has no idea how many times I've practiced this very thing. *smug smile*
Then, she said, "Okay, now switch to your non-dominant hand and try again."
…
Obviously, did not go well.
But, you know what I noticed?
It actually got worse as I went on.
The harder I concentrated on what I was never meant to do in the first place, the uglier it got.
If you own your own creative business, I'm gonna take a wild guess:
You probably had NO idea just how many dang WORDS go into building that business.
Captions

Blog posts

Emails to… like, everyone.

Website copy

Oh yeah, and telling people what you actually do would be nice, too.
These are just a few of the essentials, but they feel never-ending, right?
I'm sure when you decided to build a business from your passion you expected your days to be filled with that passion, not just a bunch of words–or WORSE, a blank page that's missing words in the first place.
But can't I just (insert thing you actually like to do) all day?
Here's the thing: I'm all about outsourcing, but I'm also well aware that you can't afford to hire a professional copywriter for every word you need to write for your business.
And I don't think you should, either.
So, do you have to be a writer to own a successful business?
Here's the other thing: You don't have to master copy.
Did you hear that?
You don't have to learn to write with your non-dominant hand.
You just need to learn how to master your message, and put all that passion in your heart into words your people can actually get.
With a few simple mindset shifts, we'll have you crafting a message that people actually wanna get behind, even if you're allergic to words.
In this blog post, I'm handing over the mindset shifts you need to make to write copy that actually holds attention (without wanting to pull your hair out in the process).
How to Write Copy that Captivates (When You're Allergic to Words)
Be the listener, not the expert. (start a conversation)

We are no longer in the "information" age, we're in the "attention" age. In other words, it's no longer our job as content creators to "provide information" or simply "be an expert," but rather it's our job to hold the attention of our audience by providing solutions to what they actually need.

You know what that means, friend.

We have to spend more time listening and responding, and less time just being the expert. Sure, I hated teaching nouns and verbs to high school seniors when I'm an EXPERT in Creative Writing. BUT, I loved being able to organically get to the Creative Writing once we had the foundation of building quality sentences under our belts.

The same is true for your audience. It doesn't matter if you're the expert if your expertise is completely over their heads at this moment in time.

Also, it helps to combat that blank-page-fear if you rock back and forth and say, "I'm having coffee with a friend, I'm having coffee with a friend."

Establish your core values.

(this will help you to know how to talk about like… anything.)

Have you ever wondered how Jenna Kutcher can so effortlessly transition between talking about motherhood, body image, foster dogs, mac 'n' cheese, and like MEATY business stuff?

Or maybe you've wondered how Jasmine Star can create a cooking video while she's talking about showing up on Instagram?

I'm always inspired by personal brands who flawlessly talk about LIFE in general, while still providing crazy value to their audience.

The secret? They know their core values.

The nature of a personal brand is that you have to simultaneously be

versatile–able to talk about your life as it unfolds

–AND consistent. People need to know who they're getting behind.

Much of that comes from your core values. What do you care about? What makes you come alive? That will tell you whether you're talking about wanting to slow down and spend time with your people over the holidays, or how to make a Chex mix that LITERALLY BLOWS everyone's minds because it's so easy and so good. And so much more, too!

Know the journey like the back of your hand.

Tell me, how can you expect your visitors to take action when you aren't even sure what you want them to do and when you want them to do it? Our potential clients + dream people don't have all the time in the world to scour a website for what they may or may not need just because they value you as a person.

Okay, that sounded harsh. BUT, this tip is going to up your conversion rate, I'm positive.

You need to know who exactly is coming to your website, what pain they're feeling, and the first step they need to take to start easing that pain. Is that first step downloading a freebie? Is it understanding the experience of having you as a wedding photographer? Is it reading stories of others you've helped in their same situation?
The first step to great copy is strapping on your dream client goggles.
It's time to learn to see your website copy through your dream person's eyes. NOT their dream person, or any-old-googler-on-the-interwebz. That ONE person you want all your clients to be like? That client you wish you could clone? Let's write your site for that person. And then see what happens.
(P.S. I take "thank you, this changed my life" payment in the form of Starbucks gift cards.)
Download my Dream Client Goggles Worksheet
(just enter your email below!)
Then you'll get to join us for the 5-day Client Goggles Challenge in just a few weeks! We're gonna party like it's 1999. Yep, lip smackers, N'Sync, the WHOLE enchilada.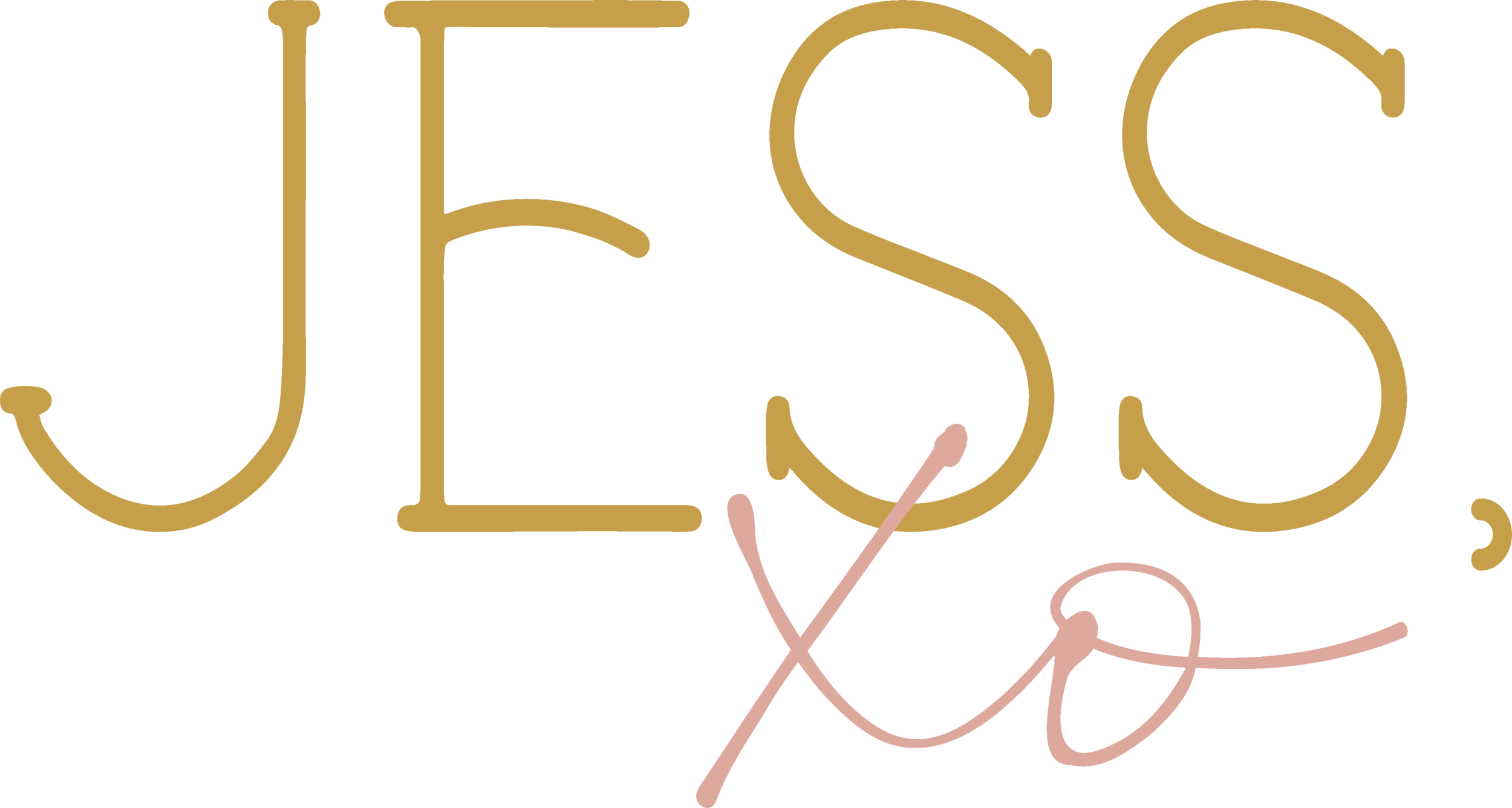 I'm Jess,
iced-coffee-obsessed, saved-by-grace, allergic-to-small talk, and one of the biggest dreamers you'll ever meet.
---
---