Running an online business is a nice idea, until you realize…
It's lonely.
Am I talking to myself over here?
There are so many directions you can head in, but you're stuck wondering, "What's the right direction for me and my business?"
Also… it's lonely.
I felt that loneliness just a few months into my business last December.
So, I decided two things after following along with Creative at Heart Round 9 in November of 2018.
1 | I decided to join a mastermind.
2 | I decided, come heck or high water jeans (a.k.a. capris), I was going to Creative at Heart Round 9.
So, what made me so certain in those decisions? Well, I wasn't.
But, I did know, this wasn't a typical case of FOMO. I knew I wouldn't survive running my business alone, and I needed to plan in intentional education to reignite my passion for learning and growth.
The investments were a big deal, and I know you've probably felt the same way.
You might be thinking:
Okay, Jess, should I really spend thousands of dollars to make friends?
Well, I would.
BUT, today's blog post is all about the vast returns some of the most successful women I know have seen from attending events.
It's not just about the friends, friends.
---
Successful Creative Entrepreneurs Share the REAL ROI of In-Person Events
"I personally have experienced so much benefit from in-person educational experiences like conferences or workshops, not only as an attendee or speaker, but also as the host of the Illume Retreat! I can attest first-hand that so many of my Illume Retreat attendees over the years have experienced transformational results from their willingness to invest in themselves and their businesses through in-person education.
In my own experience, attending in-person events have not only led to big business ideas like scaling my team or diversifying my services, but it's also led to something more valuable–long lasting friendships with like-minded entrepreneurs! Some of my dearest friends in the industry came into my life thanks to the very first conference we all attended years ago as brand new business owners.
And I'm honored to say that I've watched my Illume Retreat attendees experience the same! From genuine friendships with people who "get it," to beautiful moments of clarity that turned out to be the catalyst that launched fledgling careers into multiple six- and seven-figure businesses, my Illume alumni have reaped so many benefits from their experience because they chose to first invest in themselves through in-person education.
It can seem intimidating or even dangerously expensive to trade online summits for in-person conferences. But I can honestly say that there's a special kind of magic that takes place at in-person events. From tailored advice that reaches you in your unique season of life or business to warm, big-hearted creatives who are cheering you on, investing in your next conference, workshop, or retreat will be so worth it, friend."
---
"Conferences have sent SO many big ideas our way!
Listening to Michael Alsop talk about Dave Ramsey's baby steps completely changed the way I view and approach money. It led to Davey and I getting focused, paying off nearly $90,000 in student loan, car, and credit card debt. Then building six-month emergency funds for our personal and business accounts. We live our lives and run our business differently because we don't have debt. I'm not sure we ever would have had the courage to both leave our full time jobs if we were still tied to loan payments and those emergency funds didn't exist!
The year Creative at Heart was in Denver, Graham and Ashley Scobey spoke about Building a Business that Supports Your Dreams. They shared this illustration showing how much of our life is dedicated to certain tasks (bathing, sleeping, work, etc) and how much time we have left. After their talk, Davey and I started thinking about how we want to spend the rest of our days. At that time, we were still running the Rising Tide Society and while we loved the people we worked with on a daily basis, we didn't necessarily feel that the work we were doing was our true passion. My job involved a lot of community management, but I really love design and the impact it can have on an individual business. I believe if I can create a beautiful brand and website for another business owner, it really can change their business, help them book more clients, and ultimately change their lives. Not long after that conference, Davey and I stepped down from the Rising Tide Society and started Davey and Krista.
I'm not sure which conference it was, but listening to Katelyn James share about the shop she started encouraged me to start The Palm Shop. People told me for a long time that I should start a Showit template shop, but I was intimidated by everything it would entail. I wasn't sure if people would even by my templates. I was wrong!
Just about every conference I've been to has left me with a new ideas and renewed energy. Those ideas may not come directly from the notes I took during the talks, but the combination of talks and the people I'm interacting with normally send lightbulb moments my way."
---
Becky Morquecho, Business Coach for Creatives at Idealust Life
Writer + Podcast Host
---
"There's so much business and marketing and posting and sometimes even hiding behind computers and pretty websites going on in the industry. But, if we all remember what's really important in business it's about people helping people.
That's why we love conferences so much…because we get to be people face-to-face, heart-to-heart with people. It's life-giving and refreshing but it gets better than that. It helps us make money. A lot more. We're able to have conversations that just don't compare to DMs. We're able to come alongside and connect and give and when all that happens, friendships and trust are built.
And you know what they say…people do business with people they know, like and trust. Get out of your yoga pants. Get yourself to a conference. You'll breathe new life into your business and possibly (probably!) get more money in the bank, too."
OMG, how's that for a PEP talk, right, friends?
---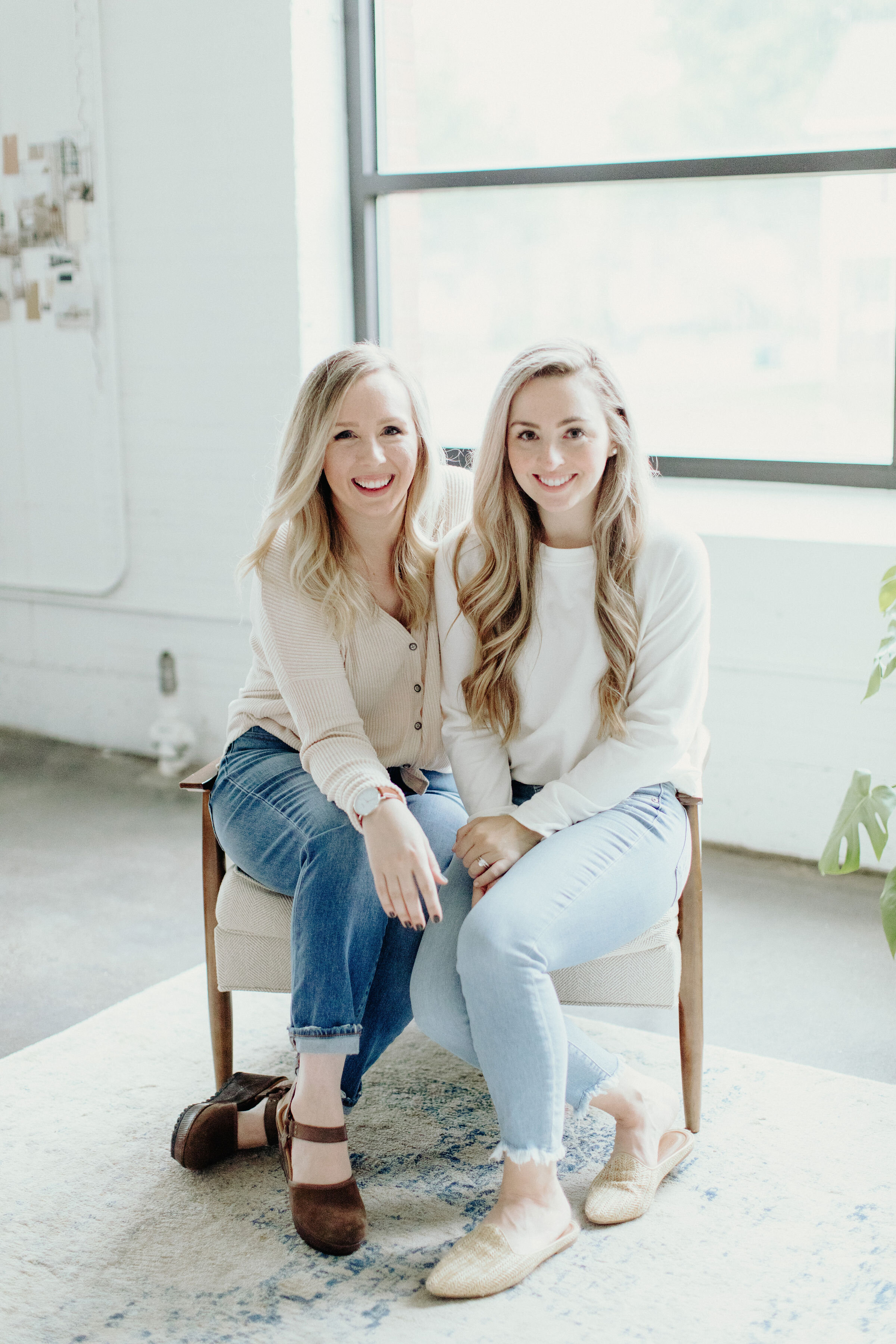 "Attending conferences has played a major role in our lives, both personally and professionally. From meeting our "Internet friends" in real life and building meaningful, lasting friendships, to being surrounded by a creative, diverse community of business owners — attending conferences has been an essential, invaluable part of our business journey.
Through each conference, we've had a unique opportunity to learn and grow in ways we otherwise may have never discovered on our own. As each year of our business goes by, we find ourselves gaining new insights about how to create a successful, sustainable small business.
Most recently, while attending a conference, we made a BIG decision for With Grace and Gold: to hire our first-ever employee!
Attending conferences is about so much more than what you learn – it's about what you experience. For us, conferences have always served as a place of community, collaboration, and education – and a reminder that we're never alone in our small business journeys."
---
Where to Start When Choosing an Event
So you might be thinking, "Okay, I'll go. But which one?"
There are so many events out there, and I think choosing an event is a big decision you shouldn't take lightly. I have a couple angles to suggest.
Choose something that aligns with your specific goals.
I would be weary of conferences who say, "We'll help you grow your business!" but don't tell you how. I'm all about social proof, when it comes to events, so I like to creep on a hashtag, blog post, or testimonials to see what attendees are saying they got out of the experience. Similarly, I'm much more likely to attend an event if I have connected with the organizer, I know people who are going, etc.
Case in point, The Speaker Circle Mastermind Retreat.
I knew absolutely no one who was joining, but…
I connected with Jess on Instagram over our shared name and love for iced coffee, and I knew I wanted to add speaking to my business. I also knew that she knew her stuff, because she's had some of the biggest clients in the biz. So, I signed up.
As a result, I had my best passive income idea ever, that became The Promptlate Shop, and I made some of the best friends in business (and life) I've had, to this day. (I'm lookin' at you Brianne, Janelle, Corry, Paige, Annie, Jess!)
OR, choose a DREAM conference.
Creative at Heart was this conference for me! You've heard me talk before about the fact that Creative at Heart played a big part in my desire to start a business. This was a bucket list conference for me, and I'm so glad that dream came true!
And CRAZILY ENOUGH, now I get to SPEAK at Creative 2.0! Man, thanks God.
Key Takeaway: Don't ignore your dreams. If you feel your heart or your gut tugging you in a direction, chances are, there's a reason. Follow your intuition and go into the experience knowing you're going to get exactly what you need out of it. Just like Krista mentioned, sometimes the main message they received from a conference was business related – but other times the message pertained to areas of life that needed attention. The same was true for me at Creative at Heart this year, and that realization – that I needed a life again – has set my business back on a path that's sustainable for me, my family, and my clients for the long haul.
---
Amazing Events to put on your "To Attend" List
Creative 2.0: This is a brand new event for the Creative at Heart brand! I am SO pumped to be a part of it. This event is perfect for you if you feel like your business is movin' and shakin', but you're ready to grow + scale at a new level.

BONUS: You get some INTENSE implementation with all 15 educators every single day. I also have to pinch myself that I'm on a line up with educators like KATELYN JAMES. BUT, can you imagine writing an email sequence or planning to hire a team with her looking over your shoulder?! I know, I'm hyperventilating, too. It's fine. I would love to see you there!

Creative at Heart Round 10: This is the classic event that sells out in less than 48 hours. Every. Single. Time. They're launching Round 10 in January, so get ready to mark your calendars when they announce the date.

Camp Climb: This looks like the most fun, most chill + inspiring event! It's definitely on my "to attend" list. Plus, you can get some coveted flamingo-pool-floaty pictures. Totes what influencer dreams are made of.

Camp Wed: If you haven't seen pictures of the dock or the treehouse at Camp Wandawega, are you even a creative entrepreneur? This event has been on my bucket list ever since I saw that sweet tree house. I love that the "camper" + "counselor" format hearkens back to my church camp days. There's just something magical about the relationships you create at camp, no matter the age!

Speaker Circle Retreat: I've said it before, and I'll say it again. This mastermind experience CHANGED my business. This is a great experience if you're wanting to add speaking to your business, but I can't stress enough that it's about so much more than that. Jessica Rasdall is a genius when it comes to crafting a message for the stage, but also setting up your business so that speaking will contribute to your bottom line, instead of distracting from what you actually do for real money.

The Reset Conference: I get to be a part of this experience for 2020, as well, and I am so excited! This is an educational event for photographers, and the hype + community is REAL, you guys. Rebekah and Kellie are so committed to making this the most valuable experience. Also, if you follow along with The Reset Conference leading up to the 2020 experience, they have arranged for each and every educator to drop some knowledge on the blog and on Instagram, just to benefit their community.

You know what's AWESOME? If you're interested in attending Reset, I have a $50 off coupon for you! Just use code: JESSJORDANA. You'll automatically get $50 off your registration price. You can register here!

Rising Tide Society Leaders Retreat: If you're a part of The Rising Tide Leader group, you know HOW WELL they serve their people. The concept of this event is so fun, because it's a little exclusive – for leaders only – but it is PACKED with value (and Kait Masters is a genius event planner!). Not to mention, the 2020 event is in Charleston, South Carolina. PINCH ME.

United: This is a BIG event with a lot of hype, and I know they live up to it when it comes to the education and value they deliver every year. If you want a classic conference experience with a lot of opportunity to meet new people, this is for you!

Move Mountains Retreat: Jordan and Laura are geniuses when it comes to systems, marketing, and all things growing a business. BUT, they also are geniuses when it comes to personalizing things to your business. This intimate retreat is for you if you're ready to take the crazy value you've been providing, and scale it to the next level – or even if you're ready to sustain a level of business that requires less from you, so you can live more life.

Illume Retreat: Bonnie is a pro at crafting an intimate and intentional retreat experience. Her expertise in building a holistic + heartfelt brand translates to educators who will help you improve in any and every corner or crevice of your business. Plus, if you've never visited Magnolia, you might die when you take your first trip to Waco.

The Next Level Retreat: Laylee Emadi is one of my favorite humans, and she is the perfect storm to create a killer in-person experience. She's a former teacher, and knows great education when she sees it. She also is a huge advocate for real community, so you can be sure you'll walk away from her event with some deep-rooted community + ALL THE IDEAS. Her event is on my list for next year!

Styled Shoots Across America: If I had to choose one word to describe a Styled Shoots event, it would be "dreamy." I mean, not only do they set up gorgeous, unique, unparalleled styled shoots, but Heather always secures some of the best in the industry as educators!

The Hybrid Conference: Mission in life – be Julie Paisley's friend. Julie is a film photographer + educator whose sweet spirit + determination are a magnet. She attracts some of the best business owners, and puts together a power-house of a unique experience for Hybrid.
Do you run an event I forgot to mention? Let me know, and I'd love to add it here, so I can curate a more comprehensive list!
---
I hope today's post has convinced you of two things:
1 | You need in-person events in your life.
2 | You are totally equipped to make an informed decision to attend the event that will change your business.
Any questions about events? Drop 'em in the comments and I'd love to chat!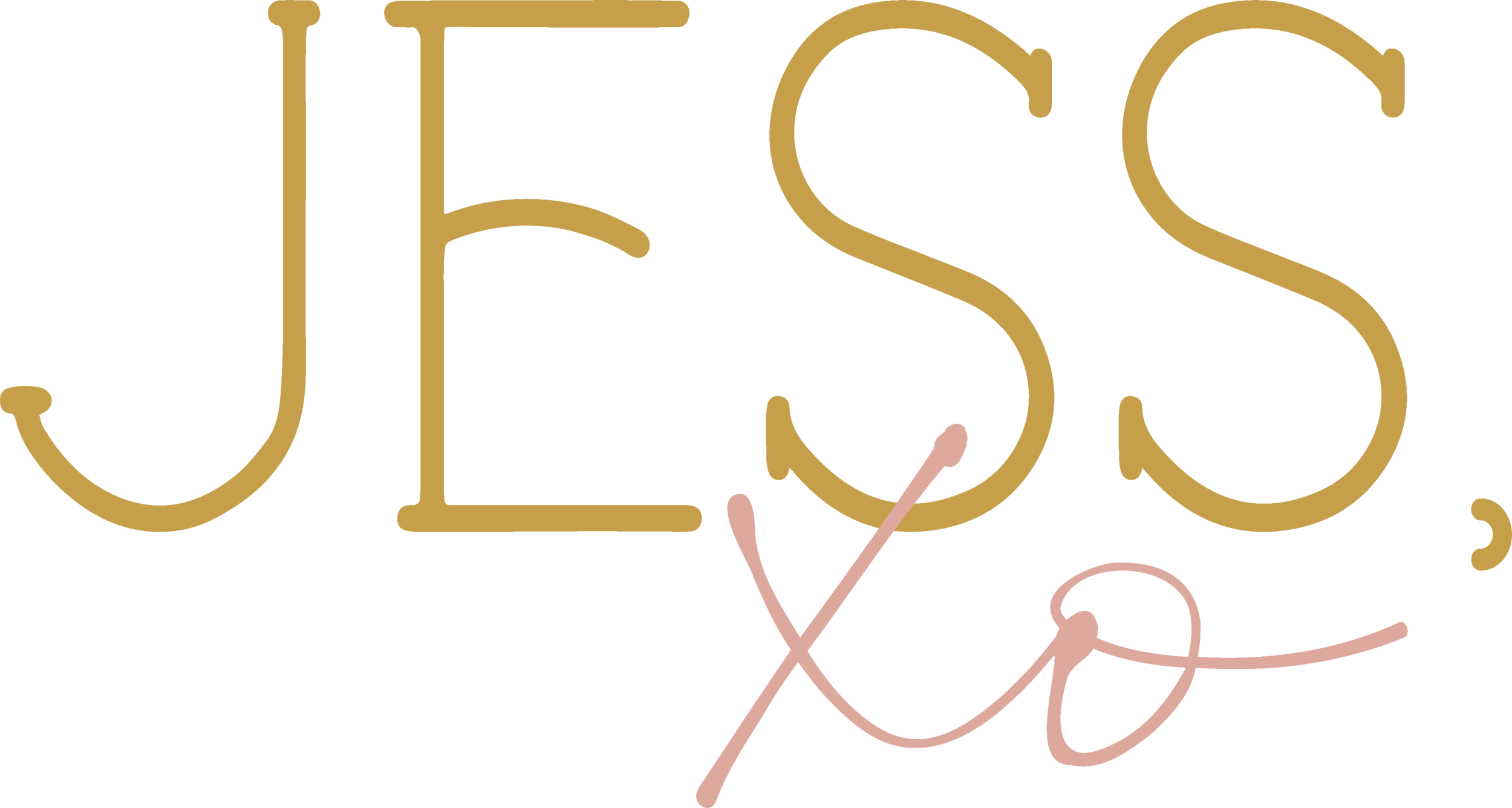 I'm Jess,
iced-coffee-obsessed, saved-by-grace, allergic-to-small talk, and one of the biggest dreamers you'll ever meet.
---
---